Delivery Information
We understand the importance of a prompt delivery and collection service and all deliveries and either the same day or following morning, even for the further distance sites. Our fleet Mercedes Sprinter delivery vans are fitted with trackers which enables us to keep you informed of progress of each delivery, if we are asked. Long distance deliveries (over approx 60 mile and depending on the location) are usually for Stagings and Spandeck only. We have delivered as far as London and Glasgow and in certain circumstances can deliver further than the transport areas that are listed below. Please contact our office for more information.
To make it easy for you, we have grouped together our typical delivery areas and the general carriage charges. If you have any requirements for places that are not listed, or if you are unsure about anything, then place contact us on 0113 2799000 or info@zigzagaccess.co.uk
---
Delivery Areas
Click the image below to enlarge, download or print the information.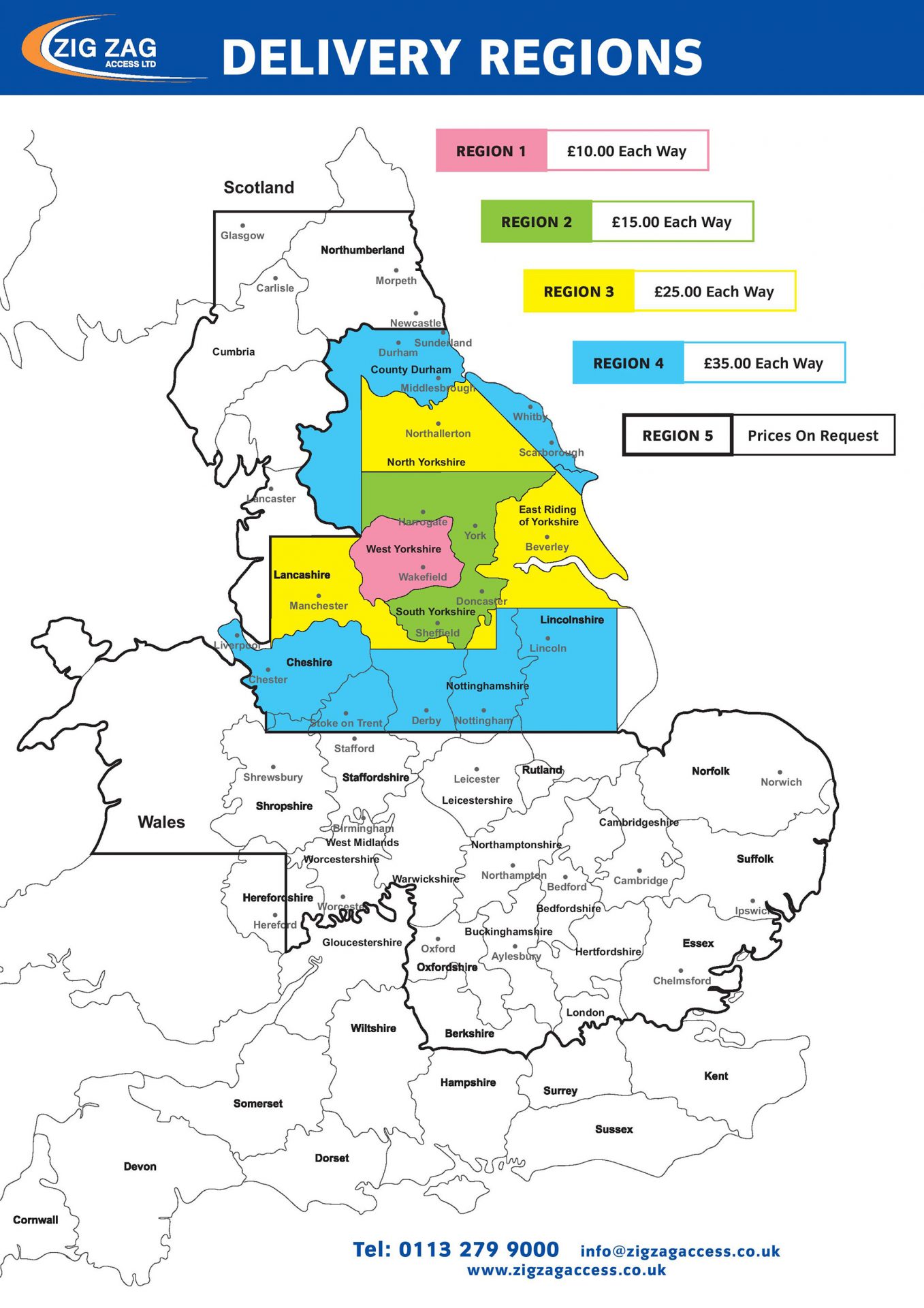 ---
For information regarding our hire service that we provide, it is advisable to telephone our hire desk on: 0113 2799000 where we can assist you with your enquiry or order. Or alternatively contact us by email: info@zigzagaccess.co.uk.