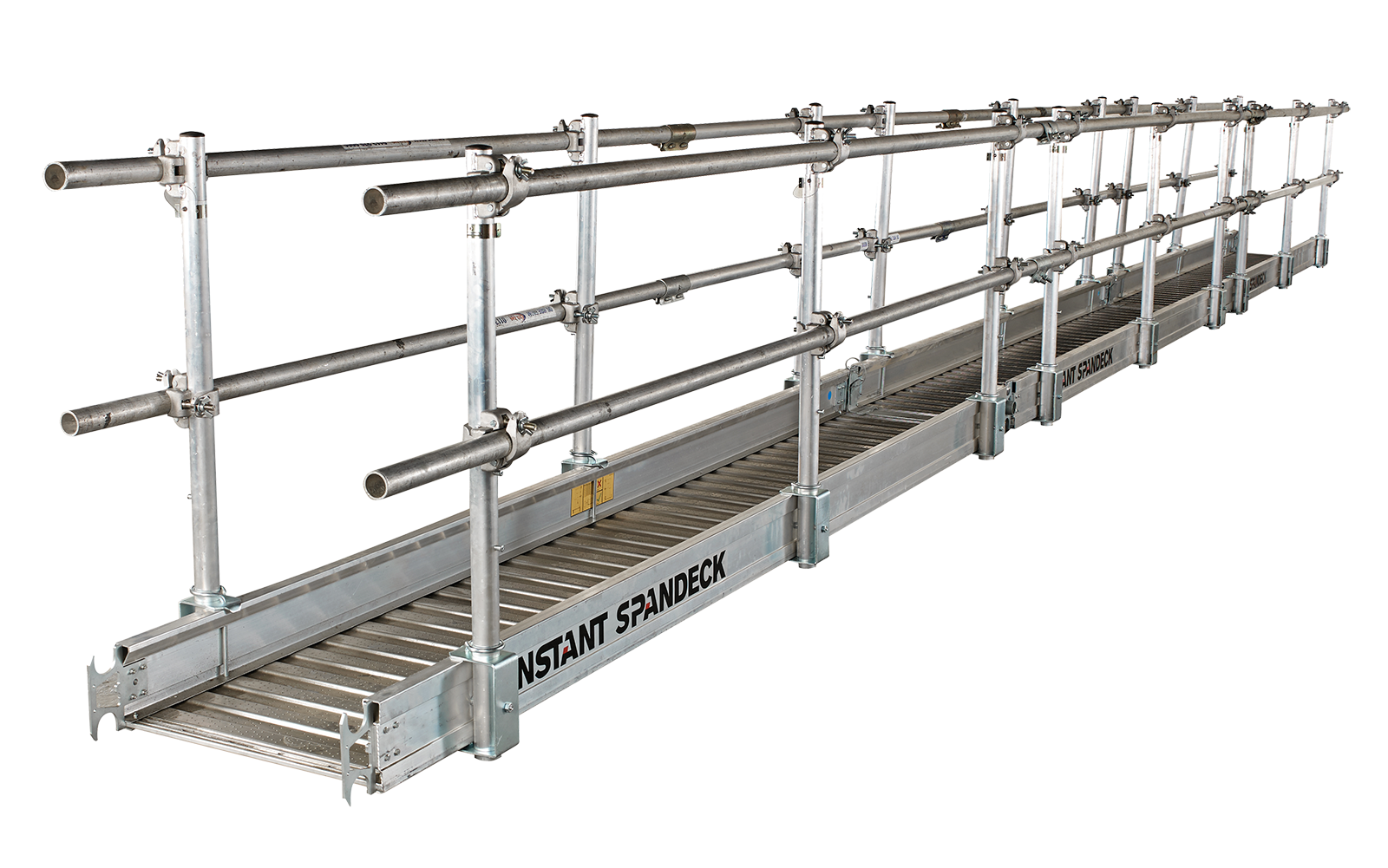 Spandeck Sizes
3.7m x 0.60m
5.0m x 0.60m
6.1m x 0.60m
7.3m x 0.60m
SPANDECK
Spandeck is a versatile quality product that can be used for spanning or bridging between Tower Scaffold or as a walk-board that can be used singularly or as part of a run, when linked together. Constructed from high grade aluminium, it is the safest and most efficient method when creating temporary or permanent walkways. Spandeck can be securely linked end- to-end by using link brackets if supported underneath. Each deck has an integral toeboard and an optional handrail system that can be fitted to one or both sides.
Additional Roof Trollies allow the decks to be slid and locked into position when used on roof purlins. Or alternatively, a Purlin Anchors system can be used to fix the decks to the roof purlins.
Spandeck can also be used with Tower Scaffold, as part of a bridging or spanning system when longer working platforms are required.
Please see Tower Scaffold for further information.